Maricopa / Cobblestone Home - 44570 W Garden Lane, AZ October 21, 2016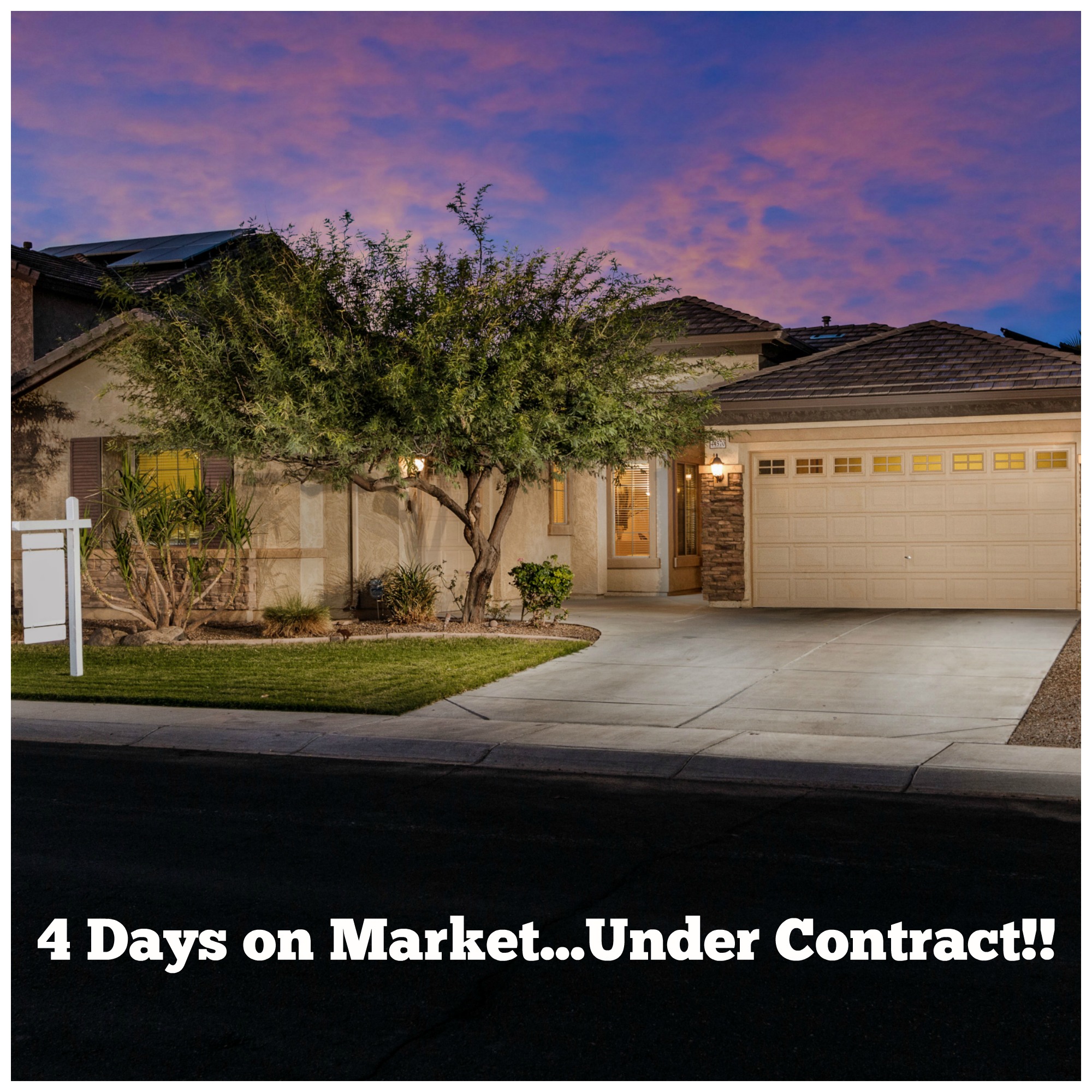 This was a a fun listing to work! Anytime you have a listing that shows extremely well, take advantage of it! It's important that you market it the right way because nice looking listings get lots of attention. We knew this and focused all marketing on the 1st week it was listed because we knew we were going to get a lot of action. There is a shortage of newer homes in this area and we knew this ahead of time. Check it out for yourself:
http://www.jaseleonard.com/property/az/85139/maricopa/cobblestone-farms-parcel-2/44570-w-garden-lane/58014d7930e08a728a000e40/
We purposely listed this property in the middle of the week knowing we had an open house planned that weekend. Anytime you list a property you should always list on a Monday, Tuesday, or Wednesday. This allows you time to get the property full marketed online by the first full weekend it's listed. That first weekend is when you are going to get the most amount of traffic and the highest percentage chance of getting close to your list price
The idea was to push so much traffic through the open house that the excitement of it would generate an offer.
We took amazing professional quality pictures you can reference above to get this "buzz" going. We also marketed the open house on Facebook ads, Realtor.com, Zillow, and Trulia to maximize the traffic. Simultaneously we also marketed the property heavily to the real estate community.
Market time is extremely important when listing a house for sale because nobody wants to buy the house that sat forever and EVERYBODY wants to buy the house that EVERYBODY else also wants. When you can create that atmosphere as a seller you will always be on the winning end.
Do you think your house would sell fast with a real marketing plan like this? You see I'm not just a Realtor, I'm a professional marketer and just happen to have a real estate licenses. Don't hire a Realtor, hire a marketer!
To connect with me click the link here…..housingaroundaz