8 Maintenance Tasks All Homeowners Should Do Once a Year September 30, 2016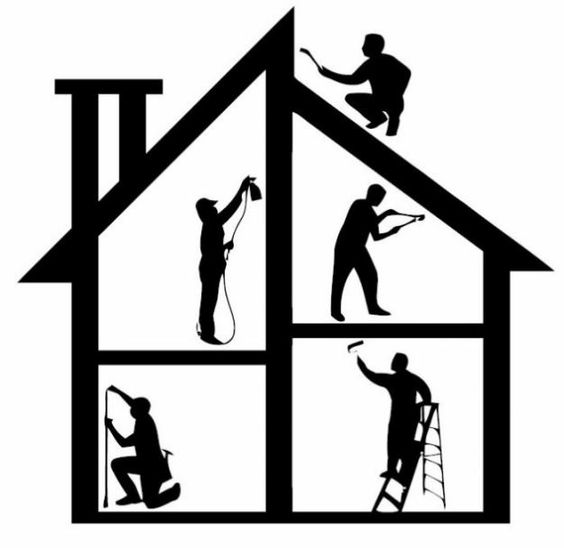 You have the basics of homeownership maintenance down. You change the ceiling blade direction every summer and winter, you scrub the inside and outside of your windows each spring, and you remove every drop of water from your sprinkler system before the first frost.
But are you sure you're getting everything done?
These eight annual maintenance to-dos are easily forgotten -- but checking them off once per year can save you some major headaches, heartaches -- and money!
1. Salt your water softener
No, don't get out your table salt -- you'll need a trip to your local home maintenance store for this project. If your water heater features a rad built-in water softener, skipping regular maintenance can cause irreversible damage.
Just ask Jessica Riphenburg of Madison, WI, who purchased a home with a 2-year-old, "fancy" hot water heater.
"It was cool," she says. "Not so cool was when we heard it actually perform -- it sounded like a rock tumbler."
The previous owner had skipped salting the softener, letting mineral build up inside the unit.
"Luckily, after a few intense flushes, we were able to save the hot water heater," she says. "Had it been a few more months, we would have been replacing that sucker."
2. Test your well water
Having your own well can be a perk -- sweet, fresh-from-the-earth water, with no bill! But in-ground water is subject to all sorts of contaminants, including high levels of nitrates, sulfates, or microorganisms. To keep your gut happy and prevent nastier health issues, make sure to test your well water every year. (Shallow wells can require more frequent testing.)
Many municipalities offer free water screening. If yours isn't so kind, you can send samples to a nearby laboratory for analysis.
3. Update your disaster kit
You don't have to be a prepper to be prepared. Even minor storms can knock out power for a day or two. Darkness is a lot less miserable with basic supplies. Every household needs a disaster kit -- essential supplies that can keep you going in an emergency. Include necessities such as a first-aid kit, a three-day supply of nonperishable food, plenty of water, printed maps, and a whistle.
Dig through your kit once a year, and check the expiration dates of all of your food, look for broken seals, and make sure none of your necessities have been used or gone missing in the previous 365 days. Check your stock against Ready.gov's extensive list of basic disaster supplies.
4. Know your humidity
Humidity -- especially in the basement -- is an early warning sign of future problems. High humidity can cause mildew and black mold. Left unchecked for a significant period of time, it can even cause structural damage. So pick up a hygrometer, and check your levels at least once a year.
If the reading is low, don't assume you're in the clear. Too little humidity might not be as dangerous as high levels, but it can still cause sore throats and itchiness -- and damage the house. Wood might crack, paint can chip, and electronics could be permanently damaged. Shoot for humidity levels that fall between 30% and 50%.
5. Check for termites
Many homeowners tend to take an "out of sight, out of mind" approach to these little wood-eating buggers -- simply because the thought that they could be down there, chomping at your beams, is too much to bear.
But once a year, make sure termites are on your mind.
"An annual termite inspection is typically less than $100, and can save you thousands," says Bloomington, IN, Realtor Deb Tomaro.
6. Take a photo
You'd never skip snapping a shot of your kid on her first day of school each year -- so why wouldn't you do the same for your house? On the anniversary of your purchase, step outside with a camera and shoot a picture of your home in its current state. Over the years, you'll be astonished by how much your home has evolved.
7. Save 1% of the home's value
The typical rule of thumb is that a home costs 1% of its value in maintenance fees each year. For example, if you're purchasing a home worth $300,000, expect to pay $3,000 each year to keep it in shipshape condition.
While you should be regularly saving throughout the year, taking the time once annually to investigate your bank accounts can keep you out of hot water. And, of course, the 1% rule is only an estimate -- when it comes to homeownership, everything can -- and will -- go wrong.
A new roof might cost $7,500 (or more -- way more). Serious foundation issues could ring in at $40,000. And new siding might require a $10,000 payment. Adding more to your home savings account is never a bad idea. But at the very least, make sure you have the bare minimum.
8. Create a donation pile
After a few years in your home, you might be astounded to find out just how much unnecessary stuff has piled up. Once a year -- perhaps around spring-cleaning -- do a deep dive into your closets, drawers, bookshelves, and garage. Toss or donate anything you haven't touched in the past year.
Here's what not to do with all that newly empty space: Fill it up again. But if you fail, well, you'll be sorting through it again next year when you do these steps all over again.